Reflecting on Minnesota's First Female Black Attorney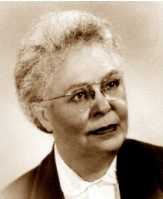 February is Black History month which is a time for all of us to reflect on how Black Lives have impact our own. I have been reflecting on the impact of Black attorneys in Minnesota. One of the many reasons that I wanted to work at legal aid was because I wanted the law to work for everyone. I did not want someone's race, religion, sexual orientation, income, or anything dictate whether our laws would protect them. Black attorneys are the pioneers of advocating for the law working for all citizens because historically the attorneys willing to fight for black lives were black themselves.
Minnesota's first black women lawyer was a relentless advocate for Black Minnesotans. Lena Olive Smith was born in 1885. Smith saw the injustices Black folk were facing as she advanced through her career as a real estate agent. She saw how restrictive covenants was severely limiting where people could buy homes and the high legal fees necessary to fight the injustices were precluding Black people from accessing the legal system.
Smith herself experienced racist policies. In 1916 she attempted to sit in the white section of the Pantages Theatre and was barred and moved to the balcony. She sued the theater and lost any financial reward, but the suit did result in the theater changing its segregation seating policy.
In 1921, Smith graduated from law school and was sworn into the Minnesota bar. Smith established a local branch of the National Urban League to ensure that Black Minnesotans had expanded access to housing and employment opportunities.
Smith first lawsuit was against a white couple that was trying to cheat a black couple out of homeownership. They had been accepting payments for 25 years on a contact-for-deed. The black couple tried to take full possession of the home, but the white couple claimed they were just paying rent. A jury awarded Smith's clients ownership of the home. Later in her career Smith advised a black couple about standing ground in their South Minneapolis home when neighbors threw stones, taunted, and threatened the couple after they refused to sell to white people.
Smith is a revolutionary in Minnesota's history. She is a reminder of why it is so important that free legal services are afforded to our community. When injustices are impacting our neighbors, it is our duty as lawyers to stand up against it. If we believe that the legal system is intended to serve all of our community, we must make it possible by advocating for all members regardless of their ability to pay or how they identify. As a housing attorney I am motivated and reminded of the importance of our services when reflecting upon Smith's life and her career as an attorney.
-Anna Street, Family and Housing Law Attorney for CMLS
Sources: Lena Olive Smith: A Minnesota Civil Rights Pioneer (mitchellhamline.edu); Lena O. Smith – Wikipedia; Lena O. Smith | MNopedia